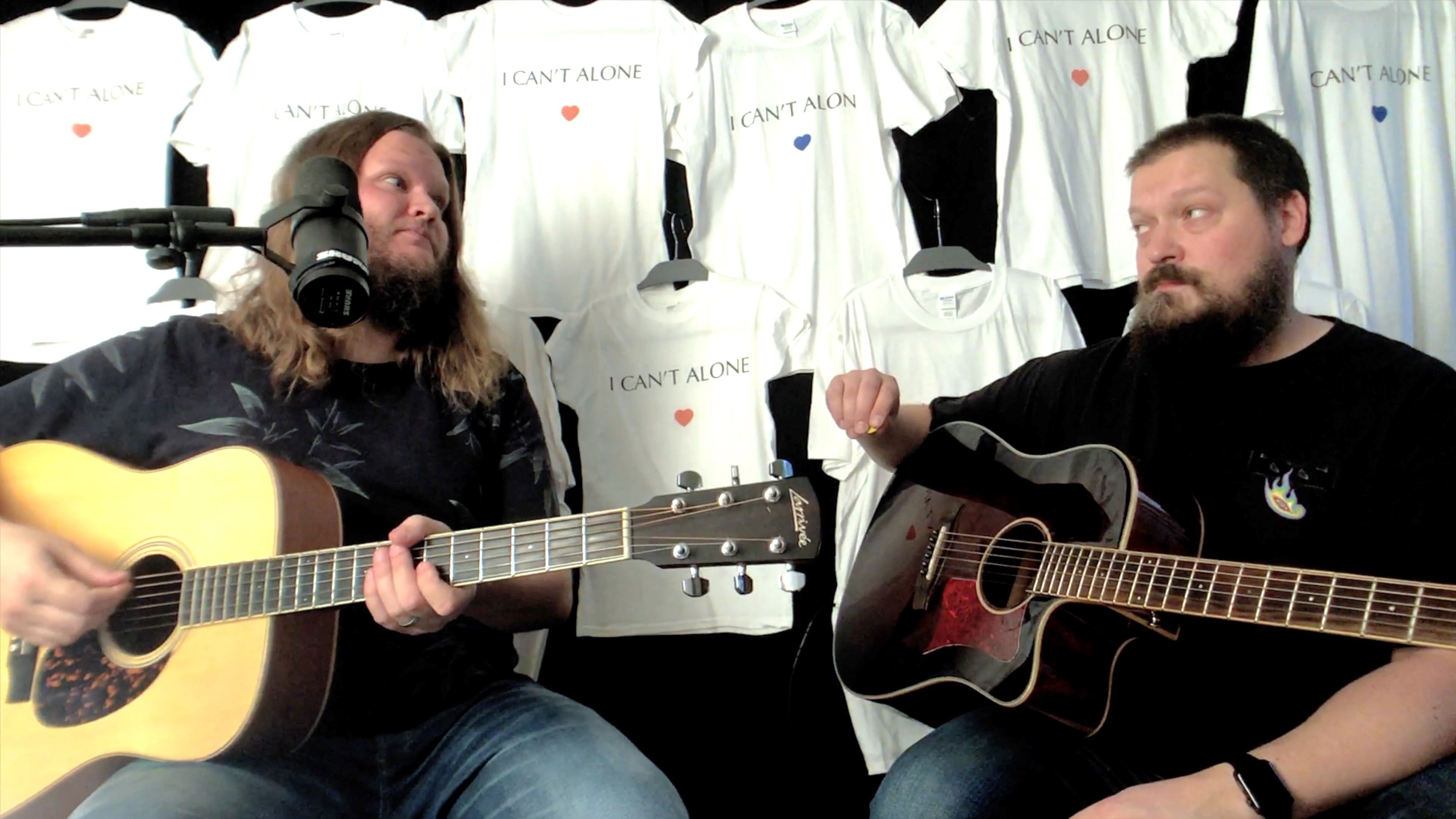 Okay, so this stare between Tuukka and me from last Friday's "Fisherman Fridays" Youtube session is just one of the MANY reasons it turned out both great and utterly hilarious. Nothing like having a brotha-from-anotha-motha, right? If you didn't catch it during the weekend, here's definitely a half hour's worth of stuff to lighten up your Monday mood! Check it out on Youtube if you need help getting into gear this Monday morn': https://www.youtube.com/watch?v=qow_zZByDC8
Anyway, we hope we can play a small part of making your Monday just that tiny little bit more exciting by sharing a couple of things with ya – sharing is caring, right?
First off, here's this week's Fisherman itinerary! This is turning out to be a educational week of sorts...:
TUESDAY: Early Edition of my livestream on our Facebook page at 14.45 (note the different time!), so that's 8.45 US Eastern, 12.45 UK, 13.45 Central Europe, 23.45 Australia. The extraordinary scheduling is due to the fact that I've agreed to substitute for a friend of mine, so this livestream is going to be coming your way from a school and not my bedroom this time! Obviously I won't be able to resist the idea of doing something in regards to my past as a music instructor as sort of a theme for this livestream...!
FISHERMAN FRIDAY on Youtube at 18.17, like always to kick off your weekend in true Fisherman fashion! Keeping with the educational streak this week has turned out to have, I'm teaching how to play our most beloved (if we're talking Youtube views) song to date: Beggar Princess. Now, that song is actually played a little differently on record than we do it live and I'm going to get into that as well. But don't worry, I'll try and make it entertaining even for those among you who don't play an instrument, and to be absolutely honest, the song is not very high brow in any case, haha... Doesn't mean it's not good! Just really easy to learn, that's all.
And to round things off, here's the GOOD NEWS on this Monday: https://mondestuff.com/world-news/ambitious-reforestation-project-will-plant-3-million-trees-in-uganda/
If you're anything like me, seeing the Amazon rainforest burning or seeing the forests in Australia and California burning, it drives a little dagger into your heart. So news like this are absolutely awesome to come across. Trees are the lungs of this planet after all! Now, the fact they're planting 3.000.000 (I wanted to write that number out because it's amazing!) trees is an incredible thing in and of it self. But forests obviously don't just produce the air that we breathe, but can also be a home to endangered species like chimpanzees in this case and the staggering amount of 50% of mainland Africa's birds, just to name a few species that will benefit from this project.
So as always; don't let the world get you down! Be an Agent of Change like these local African communities and their partners in a manner that best suits you!
Have a wonderful start to your week and I hope you're able to make the best of it!
Peace & Love,
Jon