Hey everyone,
and apologies for not being here for your morning coffee hour! I guess you know those days as well – and those days somehow tend to be Mondays, don't they – when it starts of all wrong and you can throw your timetable out the window almost as soon as you've managed to get out of bed? The world just doesn't wait and neither does it much care, at times, right?
Anyway, I still obviously hope you've had a swimming start to your day and this last week of November! Maybe a bit of music will cheer you up? We've just released the lyric video for "A Song for the Hills" from our debut album. The song itself was inspired by the landscapes of the Scottish Highlands and I've wanted to make a video combining that scenery with this song for ages now. So I finally got around to it and made it happen! It really does look spectacular and seriously tickles your traveling itch, so be warned before clicking below!
Furthermore, my "Songs on Tuesday" livestream on Facebook is off this week, but to make up for it, I'm playing an extra long session on Fisherman Friday! So do check that out and while you're at it, why not check out last Friday's live session where I played through our special fundraising EP "Songs from Tuesday" in its entirety – probably for the only time ever! But see for yourself: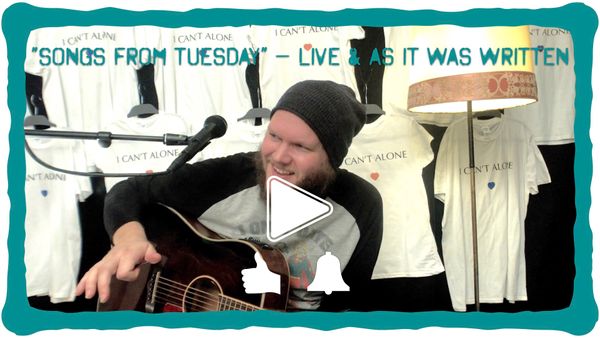 And last but not least, how about this week's good news?! Let it sink in that science has come up with a vaccine for COVID-19 in ten months instead of the ten YEARS that it usually takes! What a testament to science, my friends. Just wow! Anyway, read more about it here: https://www.bloomberg.com/news/articles/2020-11-17/covid-shots-barrel-toward-finish-line-in-300-day-science-feat?sref=B9VwE2e5
I hope you continue to have an awesome day and talk to you again next Monday morning at the usual (earlier) time!
Peace & Love,
Jon